JOE ALON CENTER
The Museum of Bedouin Culture

THE MUSEUM OFFERS ITS VISITORS A WIDE RANGE OF EVENTS AND ACTIVITIES:
| | |
| --- | --- |
| | An audio visual program. |
| | hospitality in a genuine bedouin tent accompanied by stories, folk tales and coffee or tea served in the true traditional manner. |
| | day-long guided trip in the area, with outdoors food preparation, including pita-bread baking, followed by a visit to the new bedouintown of Rahat; "new vs.old". |
| | visit the family tent where aromatic,delicious pita-bread is baked. |
| | See braiding and weaving. |
| | Create musical instruments and bedouin toys. |
| | Make mud and straw models. |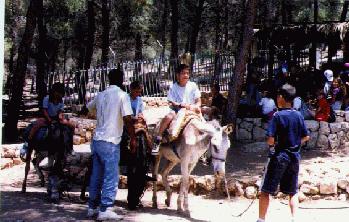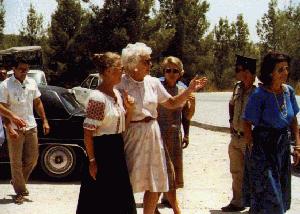 The museum is surrounded by a garden of spices and medicinal plants.

TRADITIONAL FARMING EQUIPMENT -
Adjacent to the center is water cistern filled with rainwater each season. One can draw water from the well fir the flock and the fruit trees.

J.N.F. PROJECTS IN THE NEGEV -
A permanent exhibit showing the J.N.F's forested areas, land development, the construction of water dams and Jewish settlement in the area.
This site maintained by LahavNet